IT Consulting Services
Drive Growth – Define, Design and Execute IT strategies
Jaarvis offer IT consulting services for your business, we're based in Australia. We help you upgrade your software infrastructure, generate a tech-driven digital strategy, and boost operations by optimizing your software portfolio. The software engineers without IT consulting services will finish your digital changeover expedition through careful planning and effective execution of the outlined IT strategy.
Emerging and Disruptive technologies such as IoT, big data, mobility, cloud, AI, machine learning, and automation are impacting how businesses work, and they are under pressure to drive competitive advantage and growth by leveraging these technologies.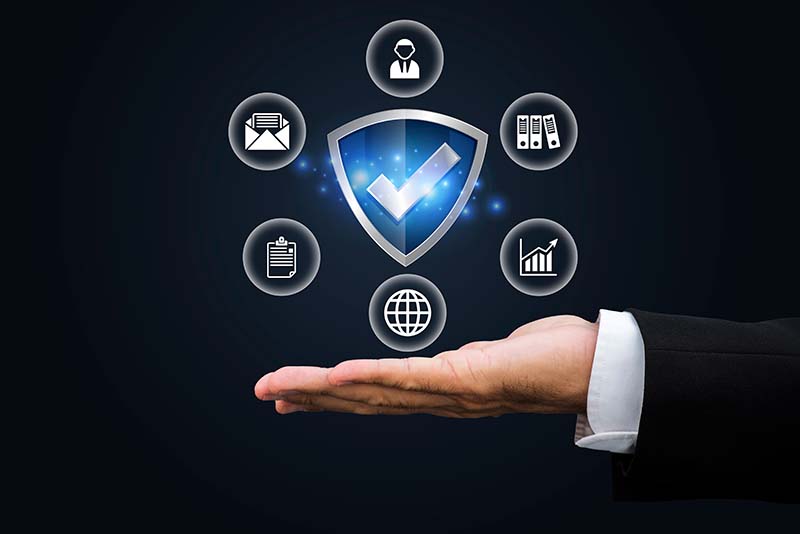 The Jaarvis IT consulting services teams understand that technology is an integral and potentially differentiating component of your business that influences and is guided by corporate strategy. To achieve the organization's goals, we work closely with the stakeholders to help determine which technological capabilities, systems, and support they need to achieve them.
At Jaarvis, we offer top-notch IT consulting services to help businesses achieve their technological goals. Our team of experts has years of experience in providing customized IT solutions to various industries.
Our IT consulting services include:
IT Strategy Development:
We help businesses align their technology goals with their overall business objectives by creating an IT strategy that is tailored to their unique needs.
IT Infrastructure Assessment:
Our team conducts a comprehensive assessment of your IT infrastructure to identify areas that need improvement, optimize performance, and reduce costs.
Cloud Computing:
We help businesses leverage the power of cloud computing to improve efficiency, reduce costs, and enhance scalability.
Cybersecurity:
We provide end-to-end cybersecurity solutions to protect your business from online threats, including network security, data protection, and compliance management.
Software Development:
Our team can develop custom software solutions that are tailored to your business needs, helping you streamline processes and improve productivity.
At Jaarvis, we believe in building long-term relationships with our clients. That's why we work closely with you to understand your business goals and create IT solutions that align with them. Our team is always available to provide support and answer any questions you may have.
How do Jaarvis IT Consulting Services help You?
Jaarvis IT consulting services benefit you in various aspects and ease your work. 
The benefits of hiring us are:
Our primary focus is on the core functions of the business.

You get to have an outside take on your operations. 

We keep you updated with the latest trends.

We take to pay for delivering the results in the business performance.

We offer services with experience and knowledge. 

We manage your internal IT staff.

You get expert advice in all operational activities, from data management to mobile applications. 

We identify the critical areas of improvement and then work on them.
Essential things to keep in mind while hiring any IT consulting services company
Choose the IT consulting service that has an impressive portfolio and excellent customer ratings on their company's website. 

Choose the IT consulting service company that offers the first free consultation to discuss the cost packages, deliverables, and payment plans.

Do discuss your exact project plan from start to end with the IT service consultant.

Please go through the company's website to learn about the technology and specialties they are offering.
What to look for in an IT consulting service?
There are hundreds of IT consulting services in the market these days, so below are some of the benefits that Jaarvis as an IT consulting companies have been offering:
IT assessment
The company identified the ongoing challenges in your existing operational processes.
Risk management
The company helps in managing security risks or critical failures.
IT strategy development
The company redefines the strategy for implementing the processes with its advanced technologies and systems.
Governance and compliance
The company creates an IT framework and applications to meet your organization's essential requirements.
For Enterprise and Businesses
Understand
We work closely with stakeholders to understand business needs and propose the right technical approach and solution.
Assess
We perform a complete assessment of your current systems and infrastructure to determine current state.
Identify
We identify and prioritize areas for improvement based technology gaps and specific business needs.
Recommend
Based on our assessment we recommend cost-effective IT solutions that meets the business's technology needs.
Execute
Our team of experts execute the desired solution while you run your business.
Evolve
Our team of experts help implement a process to keep your systems and applications up to date so you can continue to operate at optimal productivity.