App Design & Development
Australia's Leading Mobile App Development Company for Android & iOS
App Design & Development
Australia's Leading Mobile App Development Company for Android & iOS
Mobile App Development Company for Android & iOS
Mobile applications can improve convenience for, and communication with, your customer base, as well as delivering a series of features to expand your service offerings on some of the world's most used platforms. Jaarvis is Australia's preferred mobile app development company, with a range of internal developers offering services to build out your company's vision on both Android & iOS. We build applications that deliver authentic, practical results for small to medium businesses, enterprise clients, and start-ups of all sizes.
Get started today by contacting one of Jaarvis's experienced mobile app developers today.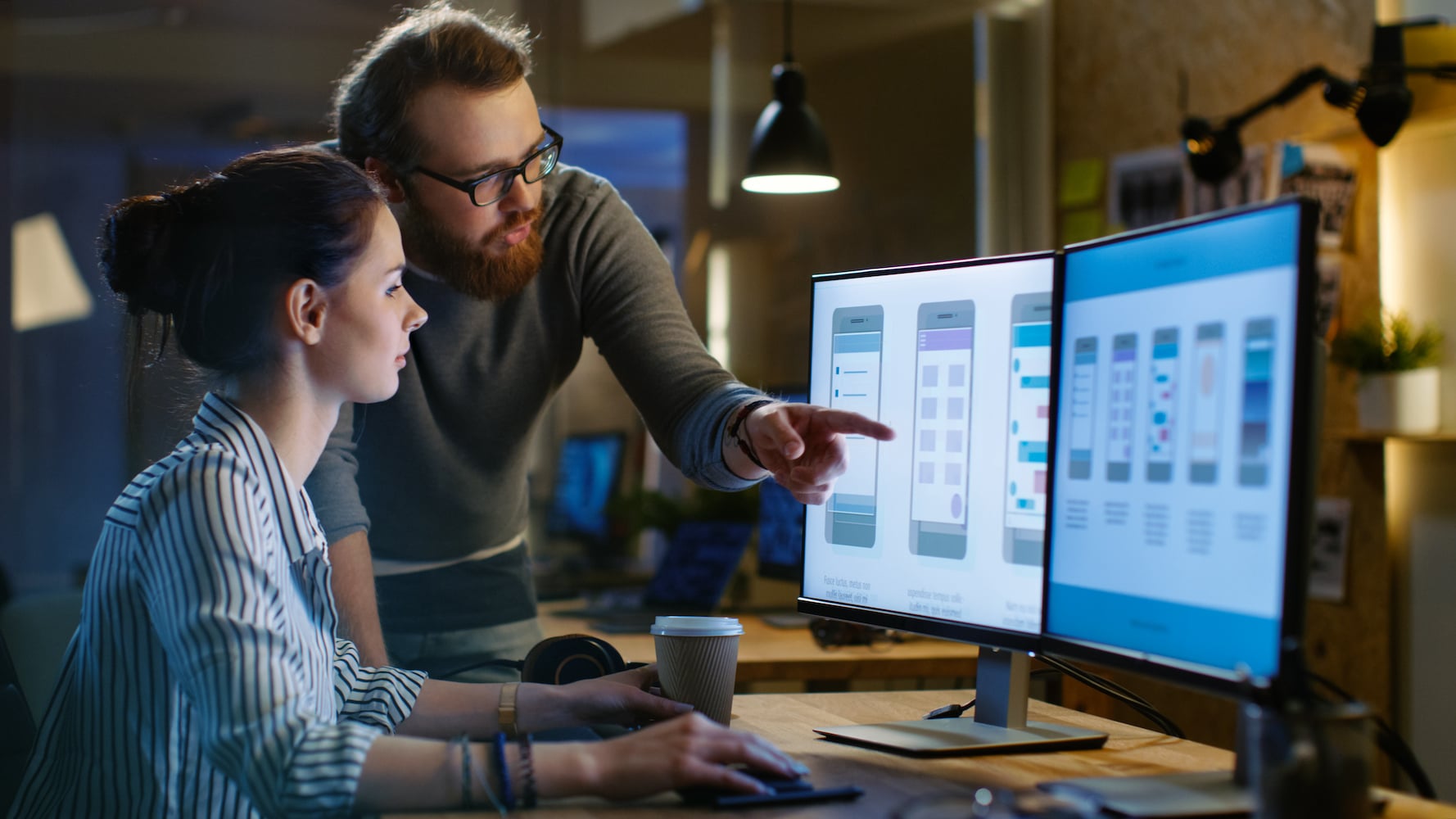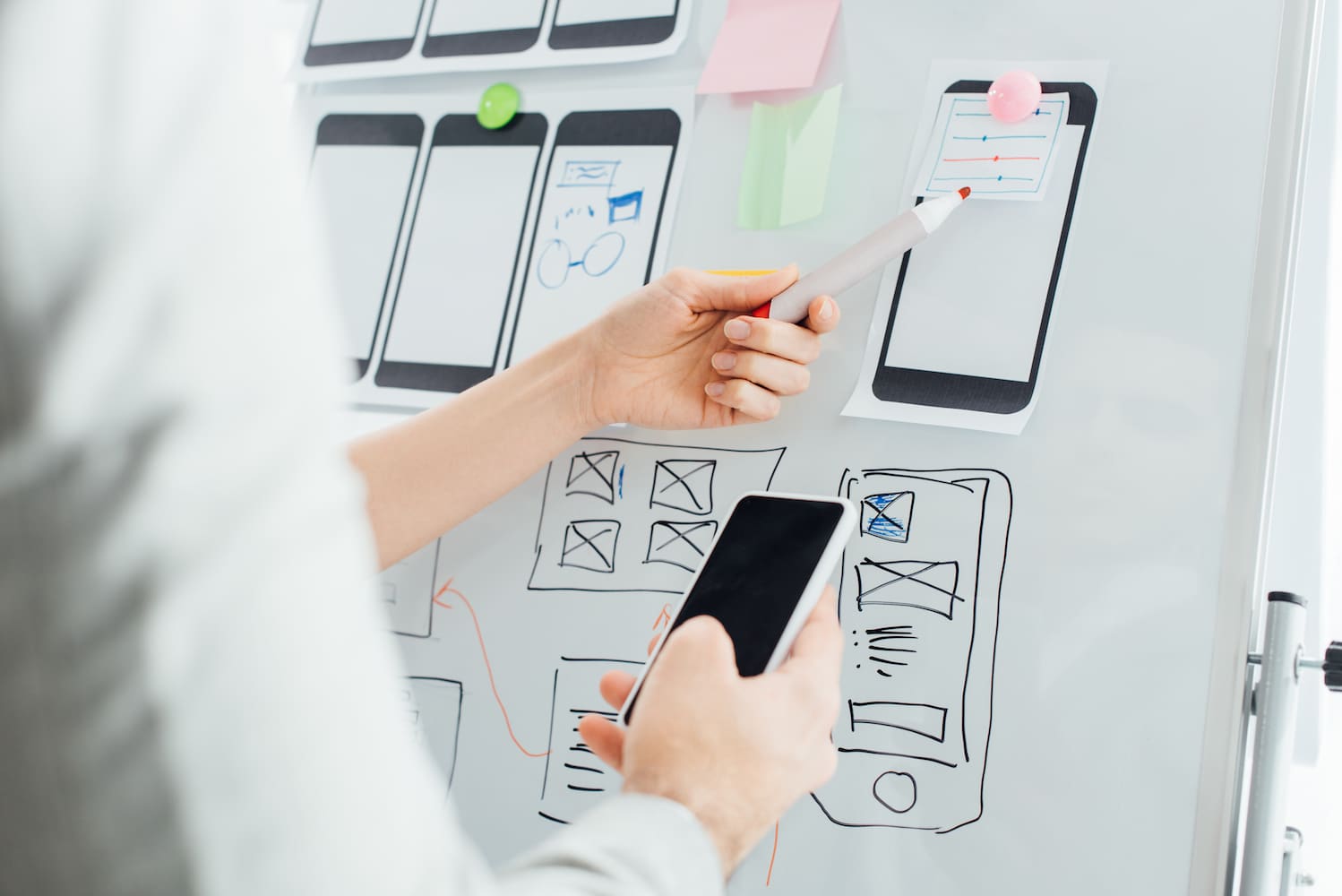 Why Jaarvis is the Mobile App Development Company Best Suited to Bring Your Vision to Life
Mobile application software is becoming increasingly more popular, meaning consumers are expecting flawless user experience alongside highly interactive and intuitive features, with availability regardless of whether they own an iOS or Android device. Jaarvis is a mobile application development agency pushing the envelope to ensure our clients' projects reach their full potential and stand out from the alternatives on the market.
Every developer will make careful consideration to key areas that make an application successful. One of these is the mobile user interface (UI) design, describing how the end user will interact with the app. For optimal performance, we take stringent measures to review constraints, contexts, screen, input, and mobility as outlines for the design, all completely under an objective of a user-friendly layout. Our end-to-end  mobile app development for iOS & Android flow through from initial strategy, design, development and ongoing maintenance to deliver you the best result.
We are a leading mobile app development company specializing in building custom, scalable, and secure mobile applications for businesses of all sizes. Our team of experienced developers, designers, and project managers has delivered innovative mobile solutions across various industries, including healthcare, finance, e-commerce, and education.
Services we offer
Our mobile app development services include:
Custom Mobile App Development:
We specialize in building custom mobile apps tailored to your specific business needs. Our team can develop iOS, Android, and cross-platform apps using the latest technologies and frameworks.
UI/UX Design:
Our design team creates stunning user interfaces and user experiences that are intuitive and engaging for your app users.
App Testing and Quality Assurance:
We perform rigorous testing to ensure your mobile app is stable, bug-free, and performs flawlessly on all devices.
App Maintenance and Support:
We provide ongoing support and maintenance services to ensure your mobile app continues to perform optimally and meets your evolving business needs.
Experienced Team:
Our team of developers, designers, and project managers has years of experience building mobile apps for businesses of all sizes
Custom Solutions:
We understand that every business is unique, and we provide custom solutions tailored to your specific needs.
Agile Development:
Our agile development process ensures that we deliver high-quality mobile apps on time and within budget.
Competitive Pricing:
We offer competitive pricing without compromising on quality.
Initial Strategy
As a mobile app developer company, we appreciate the need to express your unique vision. Our app developers take the time to understand your business and develop a winning strategy before launch.
Design & Planning
We are an agency of developers that build iOS & Android apps that deliver results, meaning our comprehensive design and planning services are centred around user-centric UI and UX elements.
App Development
In-house teams of seasoned iOS and Android developers work tirelessly to create protected, scalable and vigorous mobile applications.
Ongoing Maintenance
Ensuring your application continues to operate with success, we can provide ongoing maintenance services that provide updates and improvements as they are needed.
Got an Idea for a Mobile App? Contact the Developers at Jaarvis Today
Jaarvis is a mobile application development company built on innovation, excellence, balance, and teamwork. For more information on how our iOS and Android app developers can assist, or learn more about the other services our agency offers across Australia, including AI software development and machine learning, contact us today.
Contact Us