ENTERPRISE DIGITAL TRANSFORMATION
Expanding your digital capabilities
The unrestrained change in the worldwide economy after covid-19 has forced companies to undergo massive technology and digital transformations. However, if all these changes are implemented without adequately understanding a business's technical requirements, it serves no purpose.  
Instead of just getting things done, we need to focus on employing the best techniques and using the best technology to get things right. Expanding the digital capabilities of an organization is as essential as any other growth initiative a company takes.
A digital transformation strategy is critical for business transformation and growth, and enterprise digital transformation will help you in this regard.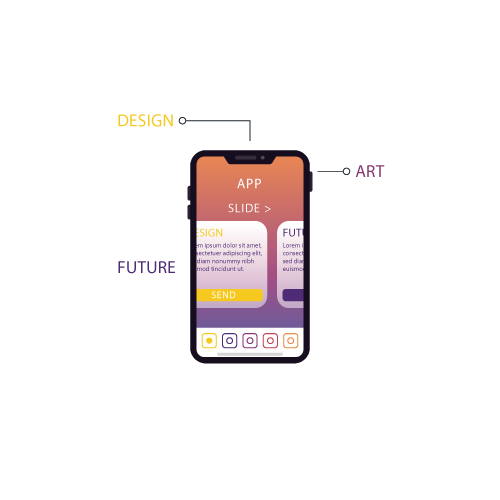 What is Enterprise Digital Transformation?
Digitalizing an entire organization, including its culture, business process, customer interactions, and operations, is crucial to surviving the market competition. This process is what we call enterprise digital transformation. It involves implementing digital technologies, such as cloud computing, artificial intelligence, the Internet of Things, and big data analytics, to drive innovation, growth, and efficiency. Enterprise digital transformation aims to create a digitally empowered business culture focusing on delivering superior customer experiences and improving operational performance.
An example of enterprise digital transformation includes:
The modernization of legacy systems.

The adoption of agile methodologies.

The development of a data-driven decision-making culture. 
It can be challenging to find the right and relevant technological advice for your business, and that is where Jaarvis Can help you. We can help you curate the best digital transformation strategy for your business that will reduce your project risk and implementation time. We will assess your organization's existing capabilities and identify its immediate priorities to help you develop more profitable solutions through technical and functional consulting.
What is a Digital Enablement Strategy?
A digital enablement strategy is a comprehensive business transformation plan for implementing digital technologies, processes, and culture across an organization. It outlines how the organization will leverage digital tools and techniques to achieve specific business goals and improve performance. A digital enablement strategy typically covers areas such as:
Customer experience: improving customer engagement through digital channels and providing personalized, convenient experiences.

Operational efficiency: streamlining internal processes and automating manual tasks to increase productivity and reduce costs.

Data management: leveraging big data analytics to gain insights and inform decision-making.

Technology infrastructure: modernizing legacy systems and investing in new technologies such as cloud computing, artificial intelligence, and the Internet of Things (IoT).

Workforce enablement: upskilling the workforce to use digital tools and processes effectively.

Organizational culture: fostering a digital-first culture that values innovation and adaptability.
The digital enablement strategy should align with the overall business strategy and consider the organization's current capabilities and limitations, market trends, and customer needs. The business transformation strategy should also be flexible and adaptable as digital technologies and business requirements constantly evolve.
We can help you develop the best digital enablement strategy and help you create a broad range of innovative solutions across diverse industries with the help of our deep knowledge of cutting-edge technology tools.
 How can we help?
 Our highly experienced team will work with your company to examine its current digital capabilities. This will help us to identify any current technical debt their job company might be in. By doing so, our consultants will develop improved digital work practices that will benefit your organization. By assessing the organization's existing digital plans and operation capabilities, we will help you improve critical business processes and make data-driven decisions for your company.
 We will provide you with a report that analyzes your organization's digital majority and advises how to improve.
 After developing a full report of your organization's digital majority, we will help you create a digital enablement strategy to accelerate your digital transformation.
The strategy will be custom-made according to your needs, requirements, and budget. The Business transformational strategy will be a road map that will help you resolve gaps, fulfill your digital requirements, and change your foundational digital capabilities and operational approach.
Our experience
 We have helped over 20 startups, technology partners, and consultants for a startup accelerator in the last two years. We are highly experienced in supporting organizations just starting to transform their workforce digitally.