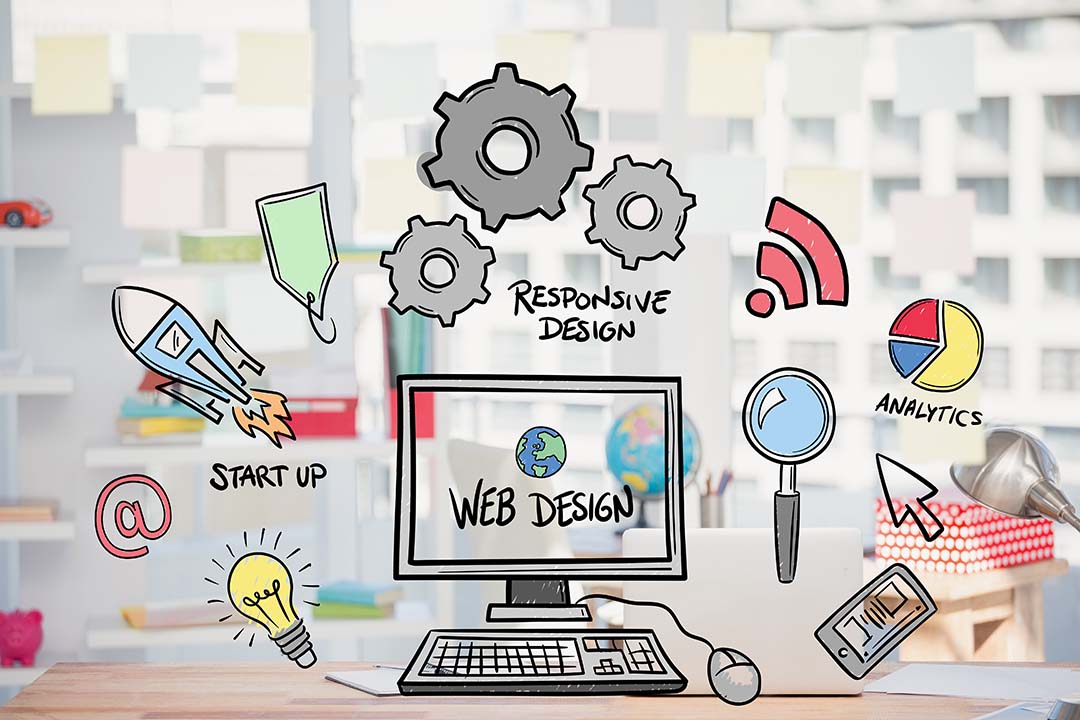 Businesses of all sizes and sectors must have a strong online presence in the current digital era. It's crucial that your website appropriately represents your brand and successfully conveys your message because it's frequently the first point of contact for potential clients. An internet design firm can help in this situation. A website development firm may assist in the planning, creation, and maintenance of a website that can benefit the success of your organisation.
Drawbacks of Not Choosing the Right Website Development Company
The following are some potential consequences of selecting the incorrect website development company:
Poor user experience and website design

Functionality problems or technical difficulties

Inability to deliver the brand message clearly

Poor performance and a slow webpage speed

Making adjustments or modifications to the website is challenging because it isn't responsive or mobile-optimized

Search engine optimization is lacking (SEO)

Lack of integration with other systems or tools

Restricted flexibility and scalability

Costly future repairs or renovations

Inability to accurately measure website performance and analytics, which has a negative influence on brand reputation and consumer trust

Data leaks or website hacks as a result of inadequate security measures

Missed commercial chances as a result of inadequate website functionality or performance.
Why Jaarvis is the Leading Website Development Company in Australia?
There are several firms that specialise in website creation in Australia, but Jaarvis stands apart. Website design, development, and maintenance are just a few of the many services provided by the renowned website development business Jaarvis. They have worked with a diverse group of clients from all sectors and sizes of businesses, and they have a strong track record of success.
Using the most recent trends and technology is one of the things that makes Jaarvis stand out. In order to provide their clients with the finest solutions available, they remain current on the most recent developments in website creation. In order to ensure that the finished product fulfils their objectives and surpasses their expectations, they also work closely with their clients to understand their unique goals and needs.
They are aware that creating a website can be a difficult process, and work hard to make it as easy as possible for their clients. Throughout the process, they communicate in a clear, straightforward manner and are always accessible to address any queries or worries that their clients may have.
Australia's leading website development company – Jaarvis
One such business is Jaarvis, the top website-building firm in Australia. Jaarvis has a staff of seasoned professionals that are authorities in their fields and have been in the business for a long time. The business provides a wide range of services, including website construction, design, and upkeep.
Jaarvis offers unmatched technical proficiency and a track record of providing its customers with high-caliber websites. Successful projects in the company's portfolio serve as a display of its skills and knowledge. Jaarvis is renowned for its outstanding customer assistance, which is always available to customers.
Conclusion
Choosing a trustworthy website development firm is essential for your organization's success, to sum up. With a wide range of services, a wealth of knowledge, and a dedication to utilising the most recent technology and trends, Jaarvis is a top website development company in Australia. Additionally, they handle customer service and communication in a way that helps their customers have the easiest, least stressful experience imaginable. Consider Jaarvis if you're looking for a website development business in Australia.